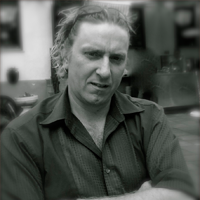 My name is Dirk Murlebach, I live in East London, where I work as a freelance Graphic Designer and Marketing Consultant, as well as running a little pop-up gallery in my spare time.
I became passionate about Print and Design back in the late 80's with Future Publishing in Bath and have enjoyed the creative industry ever since. Having worked in a variety of positions within the industry I can offer you years of technical expertise as well as a very clear understanding of artwork and design.
I understand the importance of working to deadlines, the ability to collaborate across departments and the high attention to detail that is required.
My design philosophy is clean, straightforward, yet reflecting the core message and let it tingle your senses approach. Finding new means of transferring your ideas into the world, discovering new aspects and angles to unleash a passion.
Whether it be printed, digital or performed. There is always a solution at hand.